Connecting to your community
Building and expanding our resilient community in Reikorangi.
Need to be heard?
Join the Reikorangi Resident's Association - we are here to provide support and encouragement to our local community and a voice for Resident's of the Reikorangi Valley. Want to sign up? Download the membership form from the Contact Page.
building for the future
Providing facilities for our community to enjoy and share with the wider Kapiti Coast Community, the Reikorangi Resident's association is here to:
Represent the interests of the Reikorangi Community
Establish, Maintain, and Provide facilities, grounds andevents for the use of the Reikorangi Community
Preserve the history and environment of the Reikorangi area for the use and education of future generations
Raise funds for community projects that benefit people living in the Reikorangi area
Projects:
We have secured funding for a public toilet at the end of Mangaone South Road for the Mangaone Walkway - we are hoping to partner with DoC to get this project completed.
KCDC have allocated some funds to maintenance for the Reikorangi Hall - this hopefully will include a wheelchair access ramp. In the meantime the Resident's Association has purchased a transportable ramp which is stored at the hall - please contact Julia 027 595 0146 If you need it.
Ngatiawa Bridge historical marker is underway - project managed by Mark Gibbin - watch for it at the top end of Mangaone South Road - coming soon!
Playground - looks like this will be our next project!
Contact Julia Palmer julia@starpeople.nz for more info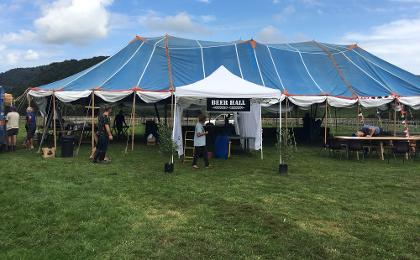 TENT FOR HIRE-
This marvellous marquee is available for hire from the Resident's Association at $650 per event, conditions apply. 50% discount for Residents Association Members: Contact Trina 027 431 7316