Connecting to your community
CHANGE OF DATE:
due to inclement weather we have postponed The Spring Fling, it will now be on Sunday 27th November at the Hall - gates open at 11am. Family games, music, devonshire teas, food, and lots of stalls -come along and and have some old fashioned country fun.
Pet Parade at 11:15 - for entries contact Bretta waipuke@xtra.co.nz; Stalls contact Nichola nicholacoe@gmail.com, donations for plants and produce and bric a brac contact Deb deborahjeanburton@icloud.com
Building and expanding our resilient community in Reikorangi.
Need to be heard?
Join the Reikorangi Resident's Association - we are here to provide support and encouragement to our local community and a voice for Resident's of the Reikorangi Valley. Want to sign up? Download the membership form from the button above orfrom the Contact Page.
building for the future
Providing facilities for our community to enjoy and share with the wider Kapiti Coast Community, the Reikorangi Resident's association is here to:
Represent the interests of the Reikorangi Community
Establish, Maintain, and Provide facilities, grounds andevents for the use of the Reikorangi Community
Preserve the history and environment of the Reikorangi area for the use and education of future generations
Raise funds for community projects that benefit people living in the Reikorangi area
Projects:
Partnering with DOC and KCDC we have installed a toilet at the end of Mangaone South Road for Mangaone track users - so much better than having reminders on the track!.
Ngatiawa Bridge historical marker is complete- project managed by Mark Gibbin - watch for it at the top end of
Landscaping plan for the domain is in progress and Hall improvements are ongoing with assistance from KCDC.
Playground - getting quotes for this project now!
Contact Julia Palmer julia@starpeople.nz for more info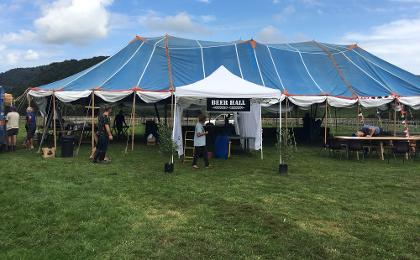 TENT FOR HIRE-
This marvellous marquee is available for hire from the Resident's Association at $650 per event, conditions apply. 50% discount for Residents Association Members: Contact Trina 027 431 7316